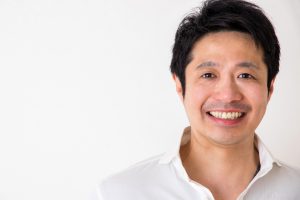 If you fall short of your efforts to protect your smile from common threats like tooth decay and gum disease, your Prairie Village, KS dentist is ready to help you. Because you have access to modern dental restorations, problems that affect the condition of a tooth can be remedied without causing your smile's appearance to suffer. You can be relieved to know that the modern restorations used during cavity treatments can also be effective at addressing dental damage. If you find yourself in need of emergency dental work, you can have care delivered promptly, and have your tooth's appearance and function restored.
Reaching Out For Help After You Experience A Dental Emergency
A big concern around dental emergencies is how they can worsen if nothing is done in time. A tooth that is knocked out can potentially be saved, but the chances of it being put back in place are reduced if care is delayed. Damage to your dental structure can also call for prompt support because you can be left at risk for an infection, which can create serious issues. Your dentist recognizes how important it is to see someone as soon as possible after an emergency, and takes care to provide patients when they need it.
Lifelike Restorations Offer Real Cosmetic Value
Modern dental crowns can be crafted from lifelike porcelain, so they can imitate your tooth structure well enough to let you retain the look of your smile. As relieving as this news can be, you may also have concerns over the way your crown supports your dental health. If you need a more durable restoration, but still want to make esthetics a priority, a zirconia crown can provide more support while still having an attractive look.
A Lost Tooth Can Be Replaced With A Modern Dental Prosthetic
If you find yourself with a gap in your smile after an accident occurs, and your tooth cannot be saved, you can talk with your dentist about a permanent, attractive prosthetic. A dental bridge stays set thanks to a pair of dental crowns, which are secured to each side of your replacement tooth. You can also discuss the placement of a lifelike restoration on a dental implant. Implant support will not require modification of your neighboring tooth, and it can offer impressive functional support.
Dr. Browne Is Ready To Deliver Urgent Dental Care If You Need It
If you are looking for dental care you can count on in routine situations, and in the event of emergency, Dr. Browne is ready to help! Our Prairie Village, KS dentist's office can welcome families in and around the area in search of the right oral care professional. To learn more, or to schedule your appointment with Dr. Browne, contact our office today at (913) 901-8585.