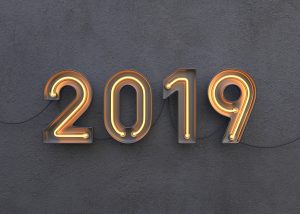 How would you like to spend part of 2019 dealing with a dental injury? Obviously, this is not something people would hope for in the new year, or in any year. It is still worth noting that injuries still occur, and you may find yourself in need of emergency dental work at some point in the new year. You should know that your Prairie Village, KS dentist is prepared to help patients who find themselves in situations like this. You can look forward to treatment that addresses the harm you experience, while also providing quality smile care. 
You Can Be Relieved To Know Emergency Dental Care Is Available When You Need It
A dental injury can be a painful and scary thing. Fortunately, its impact on your life can be lessened when you act quickly to enjoy treatment. Proper restorative dental work can provide care to make sure your smile is in good shape. That means checking on the health of your tooth, and looking for any sign of infection. Once the proper treatment is given, your dentist can talk to you about providing the appropriate care for your smile. A dental crown can provide support without changing your smile. Crowns are made to effectively replace your vulnerable tooth when it comes to biting and chewing – modern crowns can also mimic your tooth, and preserve your smile.
What Can Happen If My Tooth Is Lost After An Injury?
If your tooth can be saved, your dentist will work to save it. Unfortunately, patients can sometimes learn that the damage they suffered is too great, and that the tooth will need to be replaced. You can take care of your smile in this situation with a quality dental prosthetic. With dental implant support, you can feel confident in your dental function, and your smile.
Dr. Browne Can Provide Valuable Emergency Care When A Problem Arises
Robert M Browne, DDS is prepared to help patients in and around Prairie Village, KS who find themselves in need of emergency dental work. Our practice is committed to delivering work that can look great, and help you maintain your dental function. To learn more, or to arrange a visit with Dr. Browne, contact our office today at (913) 901-8585.