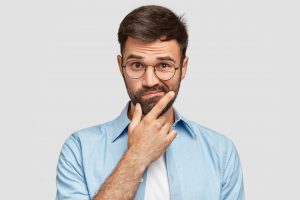 If you injure your tooth, you can feel relief at the knowledge that urgent care is available from your Prairie Village, KS dentist. Going in for treatment means having a problem with pain or physical trauma addressed in a modern, caring environment. As a result, you can come away from your injury with a healthy, attractive smile. So what can happen if you choose to ignore a problem that may require urgent care? Untreated chips and cracks may worsen, depending on their severity, meaning more of your tooth structure becomes damaged. If you are trying to ignore persistent pain, you could be ignoring an infection that puts your tooth, and your oral health, in jeopardy.
A Seriously Injured Or Dislodged Tooth Can Be Permanently Lost If Nothing Is Done In Time
By reaching out for urgent care when your tooth is loosened, seriously damaged, or dislodged, you can improve your chances of saving it. Even if the harm is too much to address, your dentist can talk to you about addressing your lost tooth with an attractive and durable prosthetic.
With Emergency Care, Your Dentist Can Ensure That Your Smile Remains In Good Condition
Your dentist is ready to help you deal with a dental emergency, and that care can benefit your smile. Modern dental crowns are made to be a close match for a tooth they need to support. Once yours is in place, you can feel good about the way you look when you smile. Of course, your dentist can help you even when your injury does not require a crown. For slighter damages, you may be better served by cosmetic dental work, which can leave more of your healthy tooth structure intact than the placement of a crown.
Talk To Dr. Browne About The Emergency Care Available To You
If you want to make sure your smile is properly cared for in an emergency situation, talk to Dr. Browne. Our practice is proud to make urgent dental care available to families in and around the Prairie Village, KS area. To learn more or to plan your visit with Dr. Browne, contact our office today at (913) 901-8585.