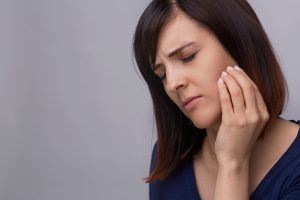 Emergency dental work ensures that your tooth injury is taken care of in short order – the access to care can be reassuring, but you may hold on to some concerns over your smile. Fortunately, when your Prairie Village, KS dentist offers urgent care, you can still enjoy access to the kind of modern restorations that fit in with your smile, while still serving as effective protection for a damaged tooth. In fact, you can even look forward to advanced support if you lose a tooth after an injury. With the help of a dental implant, a restoration can serve effectively as an artificial tooth. You can rely on this prosthetic support for biting and chewing functions, and feel confident in the way you look after it is placed.
Making Sure Your Smile Looks Great Even After You Undergo Emergency Work
While your dentist's priority is to effectively address your oral health, and protect a tooth damaged in an emergency, your appearance does matter. Because of this, you can rely on access to modern restorations that capture the look of your natural enamel. Once placed, a dental crown made with porcelain or zirconia can offer remarkable cosmetic benefits.
Can I Count On My Emergency Work To Stay In Good Shape?
Your emergency dental work can provide a lasting solution to a problem caused by dental trauma. Even if a modern restoration is prized for its ability to match your tooth structure, the material can be relied on to withstand the pressures placed on it when you bite and chew food. With that said, it is important to remember that your restoration, like your natural teeth, will not be indestructible. Your regular dental exams create chances for your dentist to study past work, and ensure you have nothing to worry about.
Dr. Browne Can Provide Modern Restorative Treatment After A Dental Emergency
Hopefully, you will never need to count on emergency dental work. With that said, it can be helpful to know where you can go to receive it. Dr. Browne is proud to make emergency work accessible to his patients in and around Prairie Village, KS. To learn more or to schedule a visit with Dr. Browne, contact our office today at (913) 901-8585.