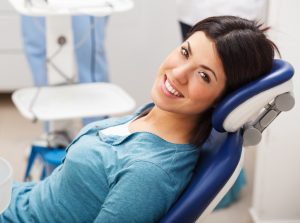 Your Prairie Village, KS dentist wants you to be cared for when you experience a dental emergency. When you think about the kind of problems that might require urgent care, you may imagine obvious physical trauma, or significant pain. These concerns can certainly demand prompt action, but you should know that issues like internal infections can also make emergency care important. Hopefully, you will never need to see your dentist for anything other than routine dental care. With that said, you can be more prepared for a problem when you know that your dentist is ready to help in the face of an emergency.
Taking Care Of A Problem With Internal Tooth Damage
If your tooth is suffering from an internal problem, you could experience persistent pain. If care is not provided in time, an infection can continue to spread, and create even more trouble. Fortunately, your dentist can target a problem with a root canal treatment, so that the threat is neutralized.
Addressing Signs Of Physical Trauma
Chipped or cracked teeth can be in need of urgent care, particularly when they leave you with a persistent tooth pain. By using modern dental restorations, your dentist can cover these problems in a way that can preserve the look of your smile.
Taking Care Of Tooth Loss After An Emergency
Tooth loss is an alarming problem, particularly if you are unsure whether your dentist can save your tooth. Of course, when it is possible, your dentist will see to it that your tooth remains in place. In cases where a tooth is past the point of saving, you can learn how the right dental prosthetic can help you avoid the physical and functional effects of tooth loss.
Dr. Browne Can Help You Deal With A Dental Emergency
If you find yourself in need of care for a dental emergency, you can look forward to prompt support from Dr. Browne. Our practice is proud to offer routine treatment, as well as emergency services, to our patients in and around the Prairie Village, KS area. To learn more or to schedule a visit with Dr. Browne, contact our office today at (913) 901-8585.