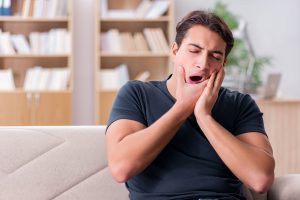 Tooth injuries often require urgent treatment. Fortunately, your Prairie Village, KS dentist's office provides emergency care to patients when they have a need for it. This means that you can count on smile support after trauma leaves you in need of care for a chipped, cracked, or even lost tooth. One thing you should know is that while physical damage can be significant in and of itself, this is not the only problem to worry about after an injury. You could be at risk for a tooth infection, which can lead to pain, tooth loss, and the spread of bacteria. If you feel lingering pain after an injury, even if the damage is minor (or not apparent at all), make sure you bring your concern to the attention of your dentist.
We Take Dental Emergencies Seriously
Your dentist understands just how consequential a dental injury can be. If you have your pulp exposed by a crack, or if you feel persistent pain after trauma, you may be in need of a root canal procedure. If this care is not provided, bacteria can travel further, using that tooth's root to spread to your jawbone, and to other teeth. When patients ignore signs of an infection, it puts that tooth, and their smile, in real jeopardy.
What Will I Look Like After Emergency Dental Work?
Some concern about your appearance after an injury is understandable, and natural. You can be relieved to know that if something has happened to your smile, modern restorative dental work can include the use of restorations that blend in easily with your smile. Your dentist relies on dental crowns that look like your natural teeth to help keep your smile safe, so your appearance does not seem altered after work is provided.
Dr. Browne Is Ready To Help You If You Injure Your Tooth
Robert M Browne, DDS is proud to make emergency care available to patients. Hopefully, this is a service you never need. With that said, knowing where to go after an injury can make the situation less stressful, and it can lead to a great recovery! To learn more or to schedule a visit with Dr. Browne, contact our office today at (913) 901-8585.