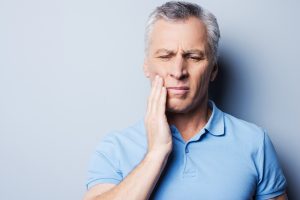 A serious dental injury can leave you with a tooth that feels loose, or one that is completely lost. Through the appropriate emergency dental work, your Prairie Village, KS dentist can address this problem. When you seek care promptly, it may be possible to save the tooth, depending on its condition. What you should know is that even if the tooth is not saved, your dentist can still preserve your complete smile. Modern prosthetic dental work that features the use of a dental implant can offer a remarkable degree of support. In addition to feeling confident in your ability to bite and chew, you can enjoy the way your prosthetic fits in naturally with surrounding teeth.
The Importance Of Addressing Tooth Loss
Tooth loss can cause serious problems for your smile, and for your dental function. If you are not able to properly bite and chew food, you may find yourself limiting your diet. You could also experience problems because of wear and tear on remaining teeth, and face a higher risk for losing more teeth. If your tooth is beyond saving after an injury, your dentist can help you understand the value of having a replacement put in place.
Dental implants offer a particular advantage over other forms of prosthetic work, as they can provide you with support to maintain your jawbone's health by creating stimulation that was previously provided by your tooth root.
The Emergency Work You Receive Can Help You Maintain Your Appearance
When you need emergency dental work, you can look forward to the quality of care that you can access. By using modern materials to construction restorations, and by offering advanced cosmetic dental care for superficial damages, your dentist can ensure your smile still looks great after work is completed.
Dr. Browne Can Help You Address An Injury That Results In Tooth Loss
After a dental injury, urgent care can be required. Fortunately, patients of Dr. Browne are able to receive emergency treatment when they need it. If you wish to learn more, or if you would like to schedule a visit with Dr. Browne, contact our office today at (913) 901-8585.