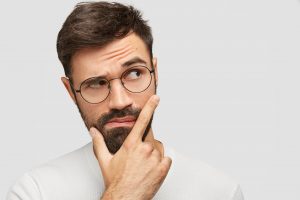 Where is the dividing line between a dental problem, and an emergency? If you experience a dental injury that results in a tooth being significantly chipped or cracked, or even lost, you can recognize that the situation calls for urgent care. So what should you do if you have dental pain without an obvious cause? How alarmed should you be about a relatively minor injury that does some harm to your tooth structure? If you feel an urgent worry over a problem, reach out to your Prairie Village, KS dentist's office to discuss emergency dental treatment. Seeking prompt care can protect you, and make it more likely that your tooth can be saved. Dental injuries can be unpredictable, and alarming – fortunately, your dentist can offer you the guidance and support you need when a problem arises.
You Can Experience Serious Complications If You Try To Ignore A Tooth Injury
Ignoring dental damage, particularly damage that makes your tooth painful or sensitive, can lead to trouble. A chip or crack may worsen over time, especially if you continue to place biting and chewing pressure on your tooth. Your persistent pain could be a sign that internal damage has occurred. If this is the case, a root canal procedure can be needed to stop the situation from growing more consequential.
The Right Care Can Result In Restorative And Cosmetic Improvements
After an emergency dental treatment, you can be impressed at how natural your smile still looks. Because your dentist provides you with lifelike dental restorations, you can be reassured that your appearance can be preserved. In addition to protecting your tooth, and helping you maintain your smile, a modern dental crown can offer functional support that lasts for many years.
Dr. Browne Can Help You If You Have Experienced A Dental Emergency
If you experience a problem that seems to require emergency dental work, talk to Robert M Browne, DDS. Our practice is proud to make urgent care available to our patients, and we can help you put a stop to a problem before it worsens. To learn more or to schedule a visit with Dr. Browne, contact our office today at (913) 901-8585.