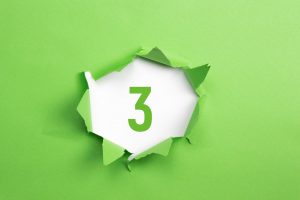 Dental problems like tooth decay demand your dentist's attention. When you have a problem with a cavity, your Prairie Village, KS dentist can make an appointment for you to come in and undergo the appropriate restorative dental care. What can you count on if you have an emergency dental problem? Issues like tooth injuries, and unexpected but pronounced pain, can arrive without time to prepare. Fortunately, your dentist is able to make time to give patients emergency dental treatment. That treatment is focused on addressing the immediate problem, and putting an end to your pain, but your dentist can also talk to you about arranging the appropriate support to address any other problems that have resulted.
1. Access To Prompt Care
The first thing you should know is that in the event of a dental emergency, your dentist will take care to see you promptly. Making your care a priority means making an effort to address a problem in time to stop it from worsening. Prompt care may mean the difference between saving your tooth, and replacing it.
2. Treatment That Directly Addresses Your Pain, And Your Injury
The first thing your dentist wants to do is address the immediate problem that led to your emergency. Once the matter is addressed, you can enjoy welcome relief from discomfort.
3. Restorative Care That Results In Functional And Cosmetic Benefits
Properly restoring your tooth will mean taking care of any signs of infection, and making sure damage is properly restored. Fortunately, the modern restorations used by your dentist can protect your tooth while also hiding signs of trauma. You can leave care with a smile that still looks great, even after dental damage left visible signs of trauma.
Dr. Browne Can Offer Important Care During A Dental Emergency
If you experience a dental emergency, Dr. Browne is ready to provide you with the care you need! Our practice is proud to make emergency care available to our patients, so they can count on receiving valuable treatment on short notice. To learn more about what we can do for you, or to schedule a visit with Dr. Browne, contact our office today at (913) 901-8585.