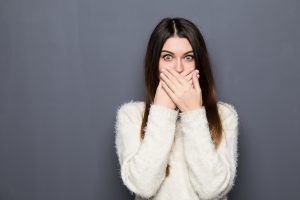 If you experience a serious dental injury, you may fear that you are going to lose a tooth. In some cases, patients will seek care because of an accident that leads to a tooth's being significantly loosened, or dislodged. If you find yourself in this alarming circumstance, you should know that your Prairie Village, KS dentist's office is ready to receive you for emergency treatment. Our practice can work to keep your tooth for being lost. In cases where damage has occurred, restorative dental care can be required to address the matter. In cases where a tooth is seriously damaged, loosened, or lost, your dentist will try to save it if possible. If it is not possible to save your tooth, an attractive dental prosthetic can be provided to restore your smile.
How Modern Dental Care Can Preserve Your Appearance After Tooth Loss
With the proper restorative dental treatment, your dentist can stop a harmful infection from hurting your smile. They can also make sure that a tooth is protected by providing you with a dental crown. Dental crowns keep vulnerable teeth safe from further harm, and they absorb biting and chewing forces, so your ability to practice these basic actions is not affected.
Seeing Your Dentist As Soon As Possible Will Make It More Likely That Your Tooth Can Be Saved
In cases where your tooth feels loose, is significantly broken, or dislodged, prompt care can make a difference as to whether your dentist can save it. After calling for care, make sure to safely transport the tooth to the office. Avoid handling the tooth's root, as this can affect your chances of having it restored.
Dr. Browne Is Ready To Provide Emergency Dental Care When You Need It
Robert M Browne, DDS is ready to provide urgent care to patients who suffer dental damage. If it is possible to save the tooth, your dentist will do whatever is possible to keep your smile complete. With that said, expert prosthetic dental care can give you back your full smile, and help you avoid complications that can arise from tooth loss. To learn more or to schedule a visit with Dr. Browne, contact our office today at (913) 901-8585.