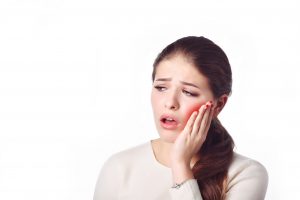 A dental injury that leads to a tooth being loose, or even lost, can cause serious concern. You can find yourself dealing with the immediate trauma of your accident, while also worrying about the possibility of having an incomplete smile. Your Prairie Village, KS dentist can address your needs when you experience a dental emergency. If your tooth can be saved, you can have it restored, and receive the appropriate treatment to make sure you have no oral health issues. If your emergency does result in tooth loss, you can learn how modern prosthetic dental work can give you back your complete smile.
Making Arrangements To See Your Dentist For Emergency Work
Knowing that you can count on your dentist for emergency dental work can make your situation less stressful. In the event that your tooth is loose, or dislodged, you can use clean gauze to control any bleeding issue. If your tooth cannot stay in its socket, you can give it a gentle rinse with warm water, and carry it in milk when you see your dentist.
Your Dentist Can Make Sure Your Smile Still Looks Great, Even After A Dental Emergency
The first goal during emergency dental work is to take care of the immediate problem, address discomfort, and assess the work you will need. Over the course of your treatment, your dentist can provide work that addresses cosmetic issues that might stem from your accident. If you have to receive a replacement tooth, you can receive a prosthetic held in place by a dental implant. This can provide you with a lifelike restoration in place of your missing tooth, and important support to address issues with your dental function.
Dr. Browne Can Take Care Of Your Loosened Or Lost Tooth
Robert M Browne, DDS is capable of providing emergency care for patients who find themselves in need of this service. Our practice is proud to offer people in and around Prairie Village, KS access to treatment when they experience dental trauma. To learn more about the care we can provide, or to schedule a visit with Dr. Browne, contact our office today at (913) 901-8585.