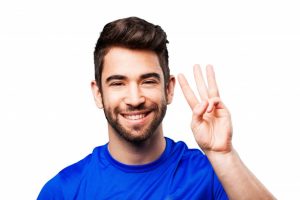 If you are experiencing a dental emergency, your unease about what to do in response may feel hard to shake. The idea of losing a tooth, or having your smile permanently changed because of prominent damage, can certainly be upsetting. Fortunately, you have access to urgent care from your Prairie Village, KS dentist's office when you are in need of it. Our practice is able to provide prompt treatment for individuals experiencing pain, and suffering from dental damage. While your dentist's goal is to save your tooth, you can be reassured knowing that your smile can be restored through modern prosthetic dental care. 
1. You Can Receive Prompt Attention For Your Emergency
The first thing you should know is that when you need emergency attention, your dentist can work with you to make sure you are in the dentist's chair as soon as possible. That quick response can be important, particularly when you face the risk of tooth loss.
2. You Can Receive Attention To Address The Quality Of Your Smile
Your dentist's first priority is to make sure your tooth's health is restored. With that said, the care you receive can include support to help you avoid any long-term issues with your smile. Lifelike dental crowns can be used to protect teeth that have suffered visible damage that might change your appearance. In other cases, your dentist may find that cosmetic dental work is suitable to restoring your tooth.
3. Prosthetic Dental Work Can Ensure That Your Smile Still Looks Complete And Natural
A tooth can be damaged so severely that there is simply no way to save it, even with prompt care. Fortunately, your dentist can provide you with prosthetic work that makes it possible for you to preserve your appearance. Dental implant-supported restorations offer many functional benefits, in addition to making permanent support for a restoration possible.
Dr. Browne Is Ready To Provide Prompt Emergency Dental Care When You Need Treatment
Hopefully, you will never need emergency dental care. With that said, you should know that Robert M Browne, DDS is ready to provide it if you should find yourself suffering from a worrying dental injury. To learn more or to schedule a visit with Dr. Browne, contact our office today at (913) 901-8585.